La Reserve Rimbaud is one Michelin starred restaurant based in Montpellier - south of France -. They want to ​​​​​​​highlight the relationship between the produce and the cultural history of the Languedoc Roussillon. 
In Septembre 2018, I propose to refresh their identity and design a more accurate responsive website. A website in adequation with the culinary journey of the restaurant. Not retained project.

Creative Direction. Ux/Ui.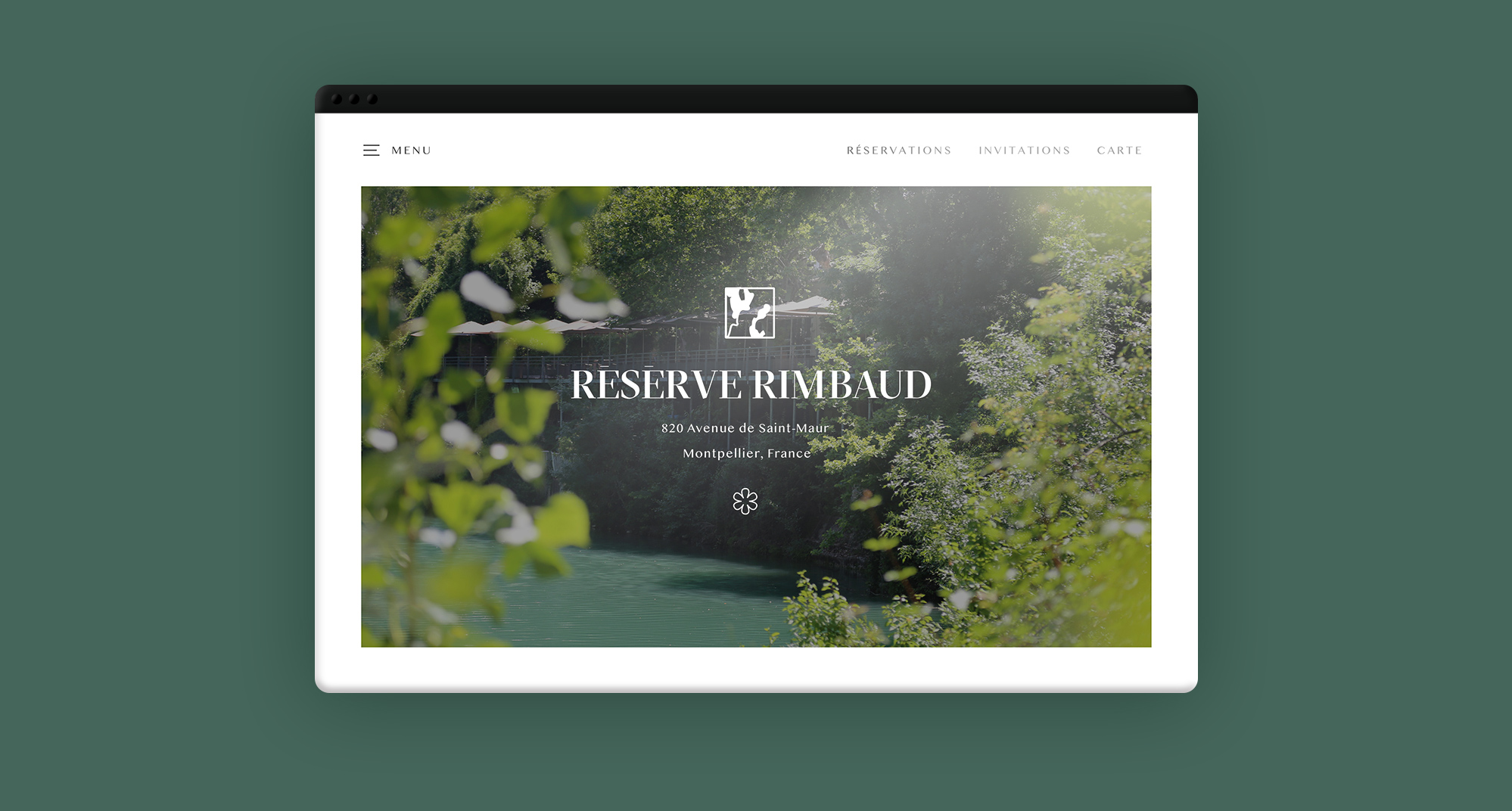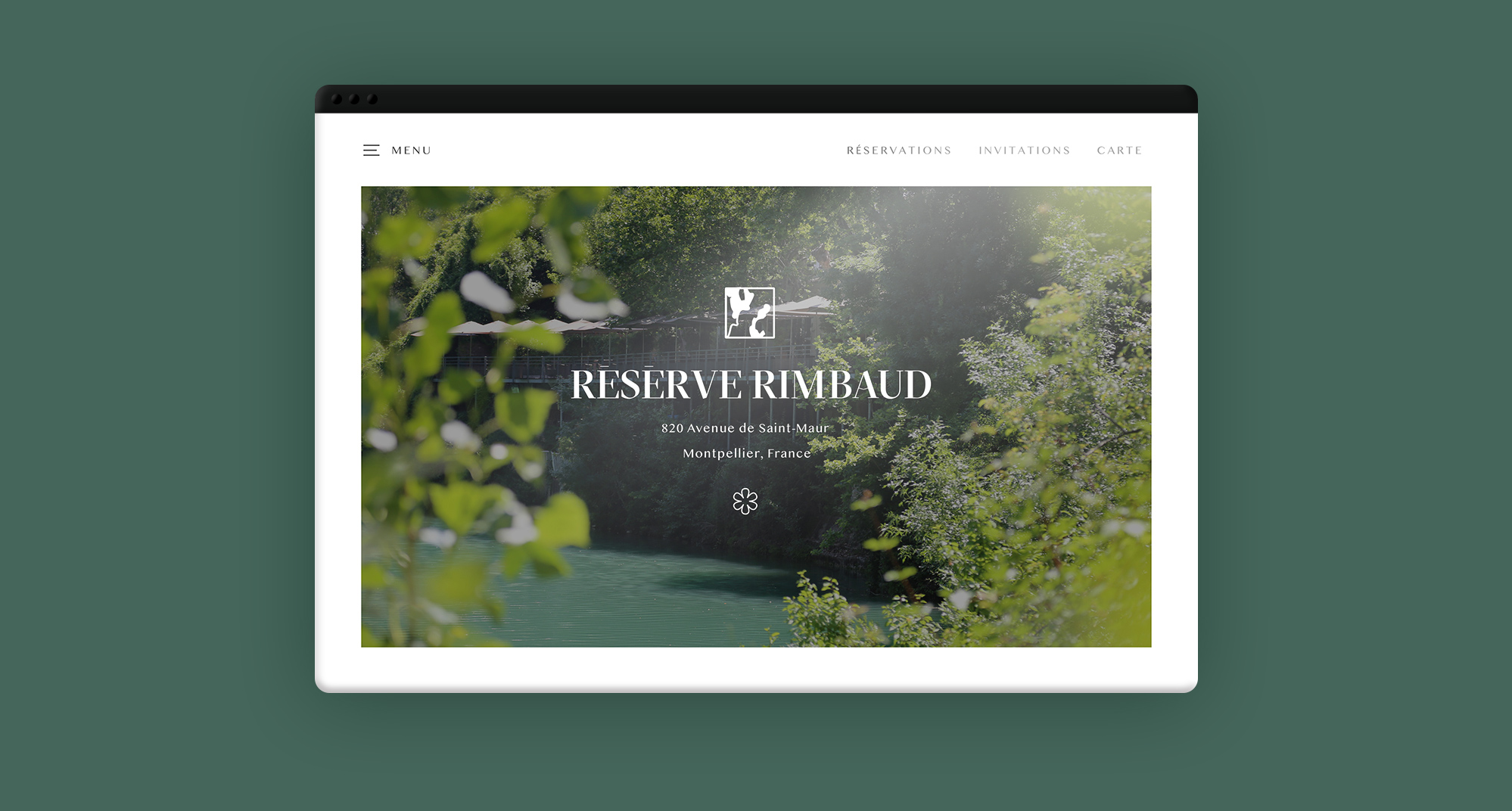 The new identity must be an experience. It's a website for a Michelin Star's restaurant but it must be accessible for all kind of individuals. Through a style guide, I've explained how and why this experience will be consistently for every guest, in multiple situations.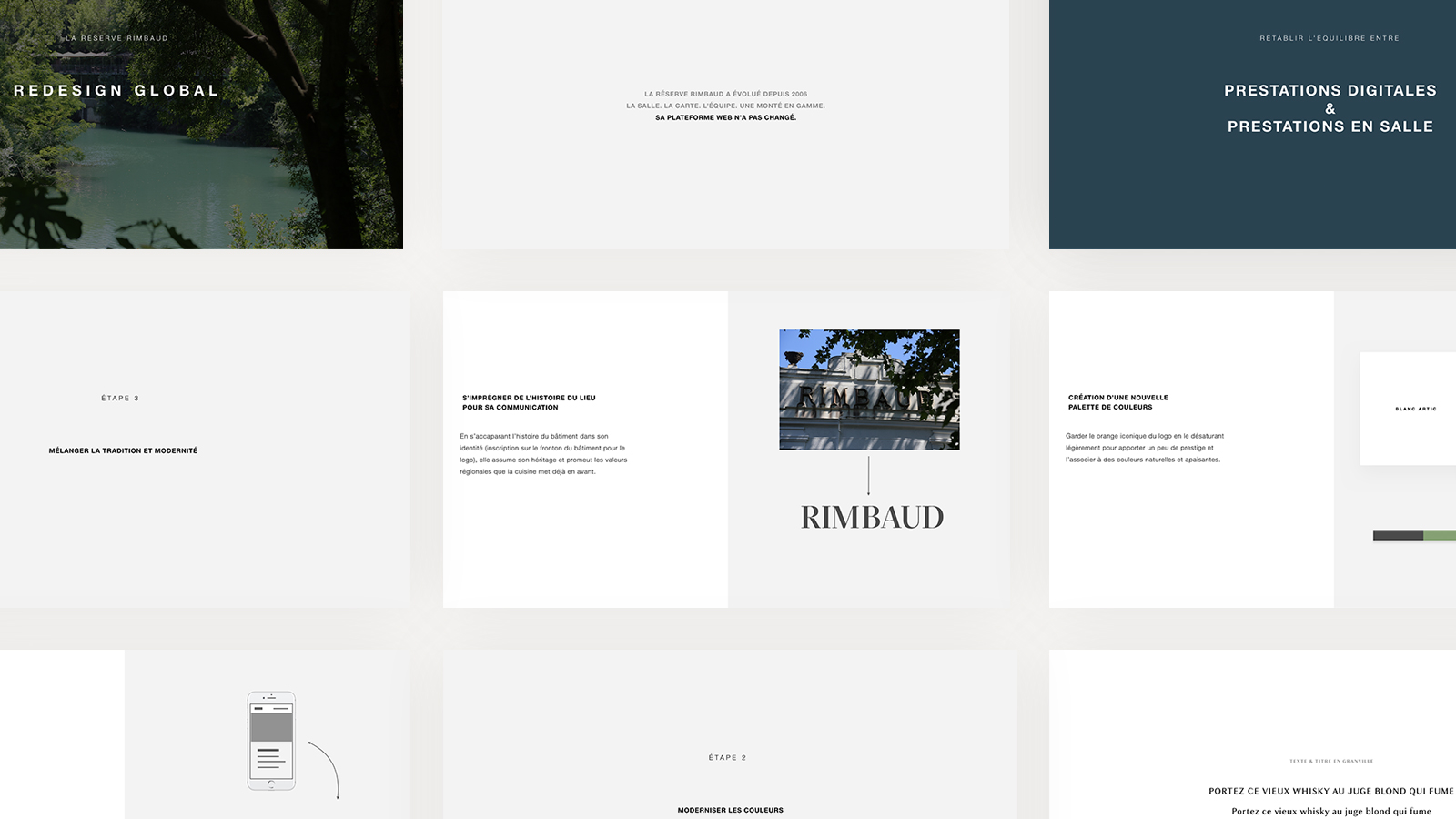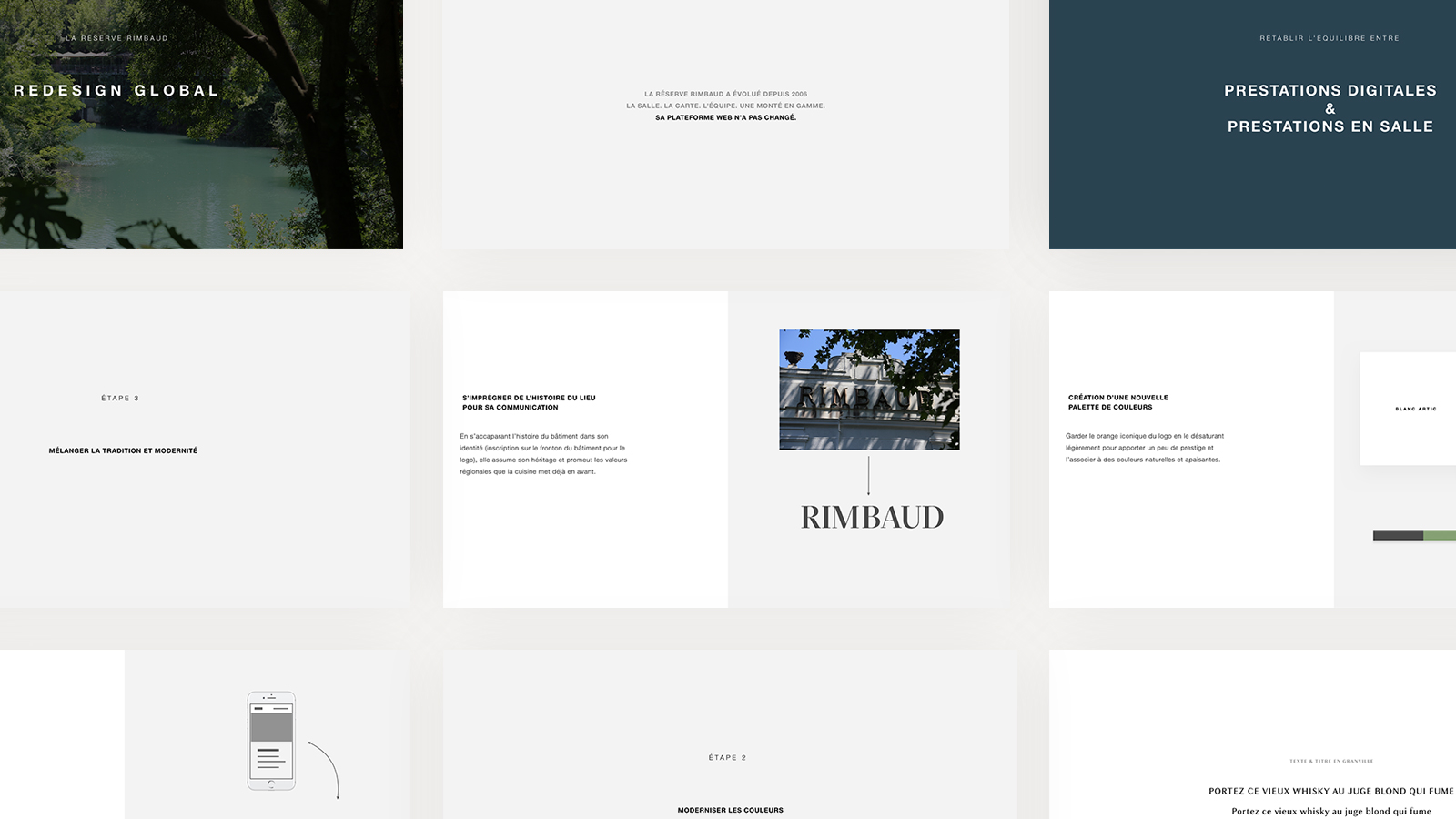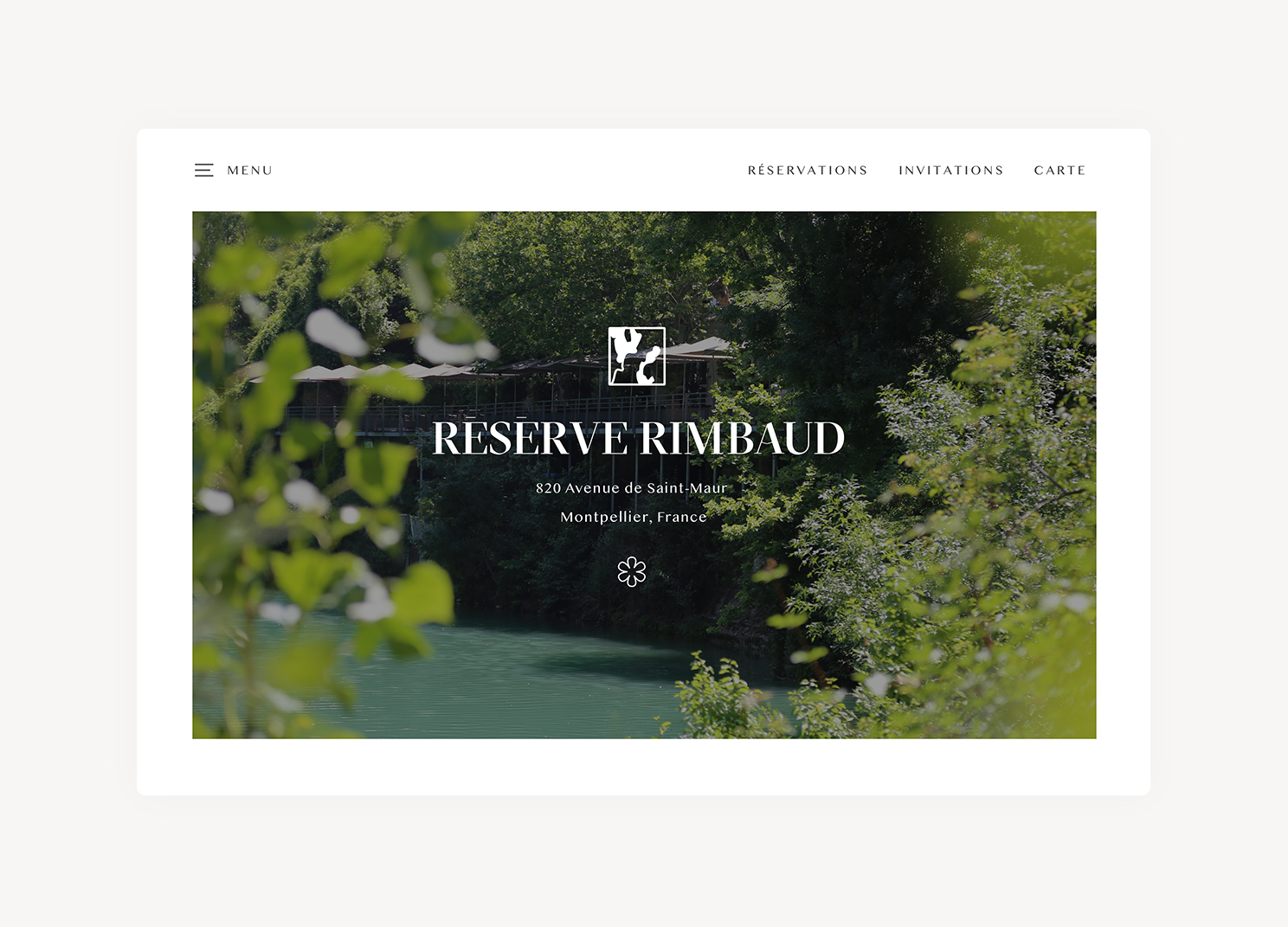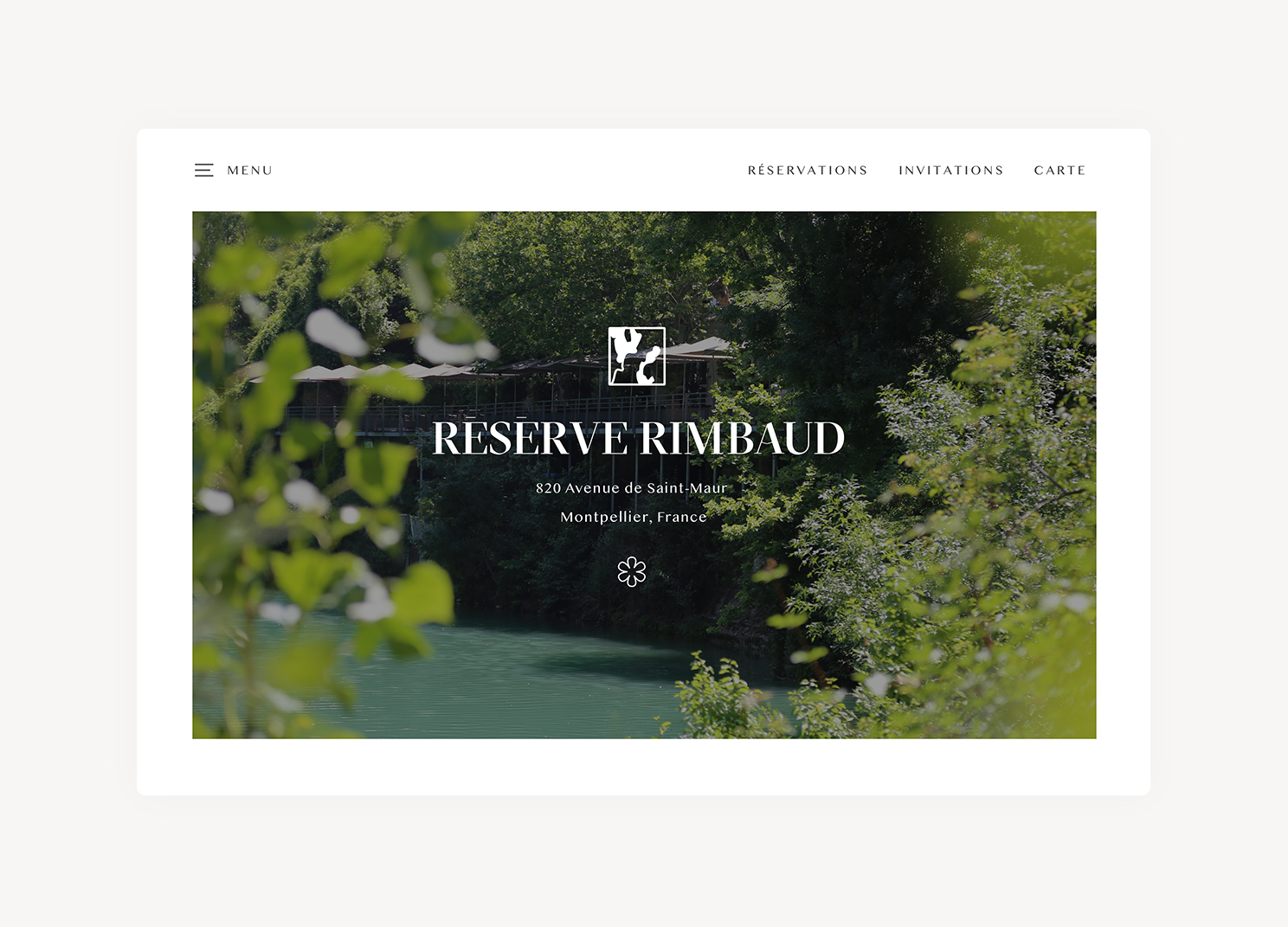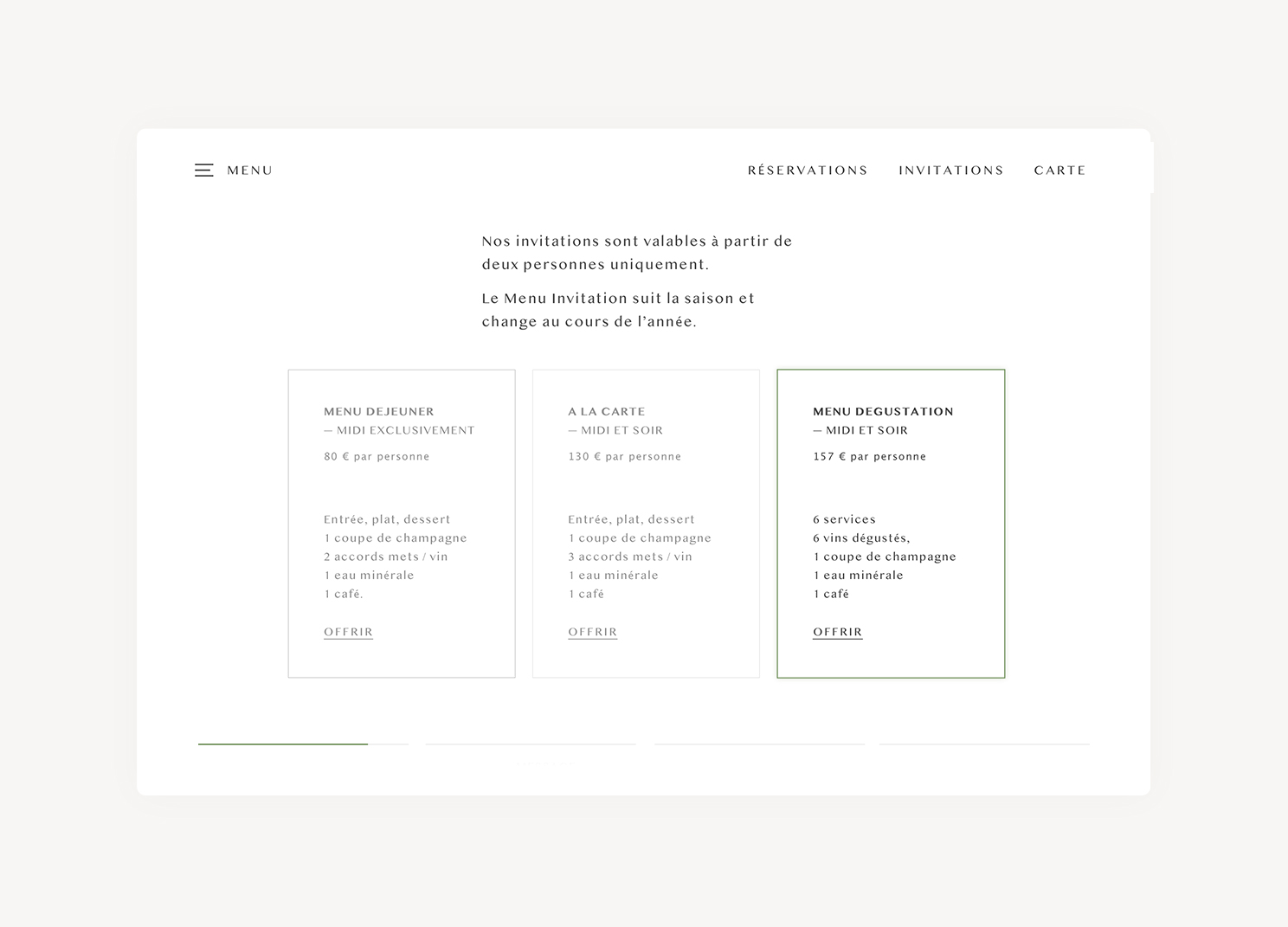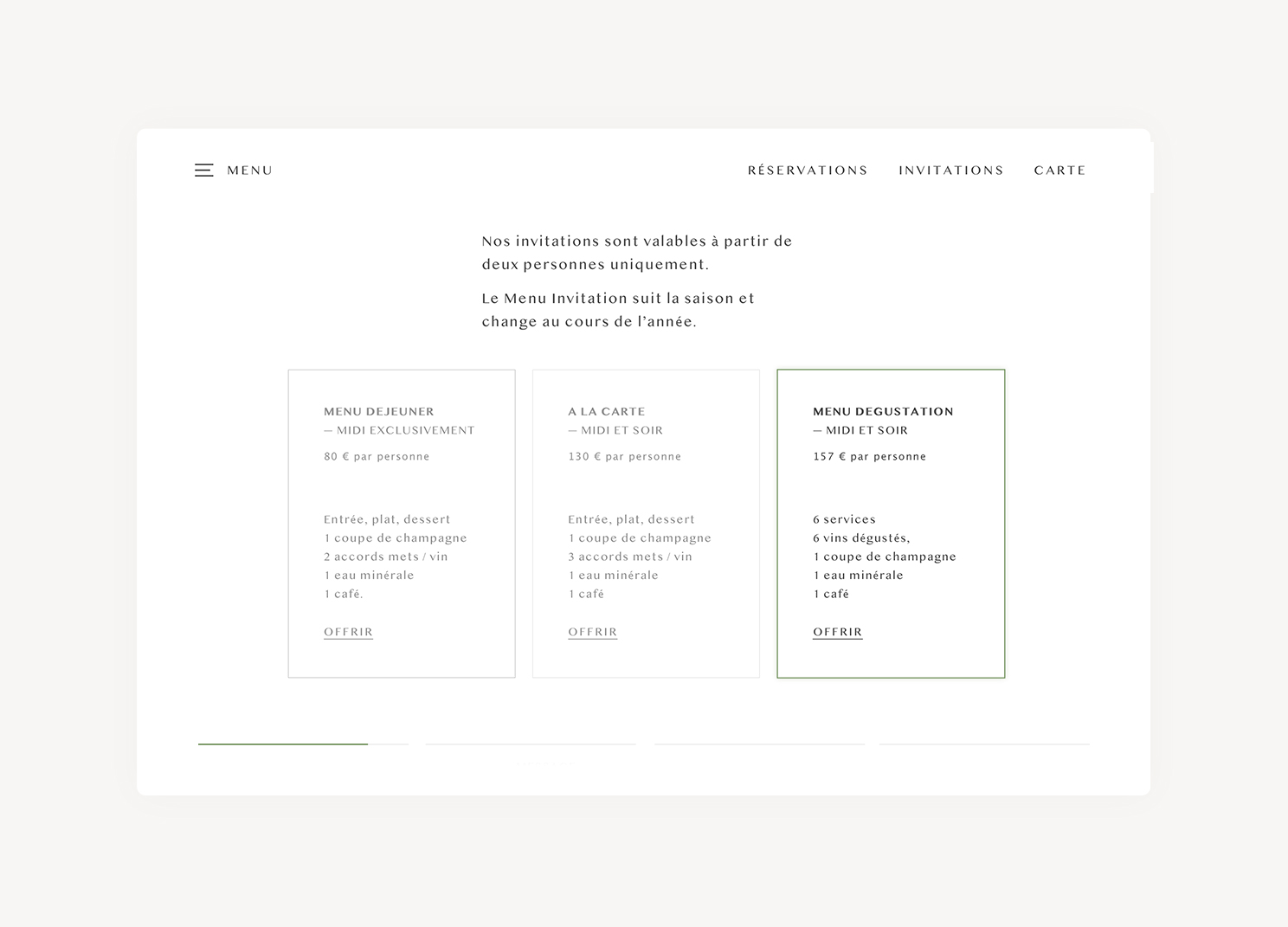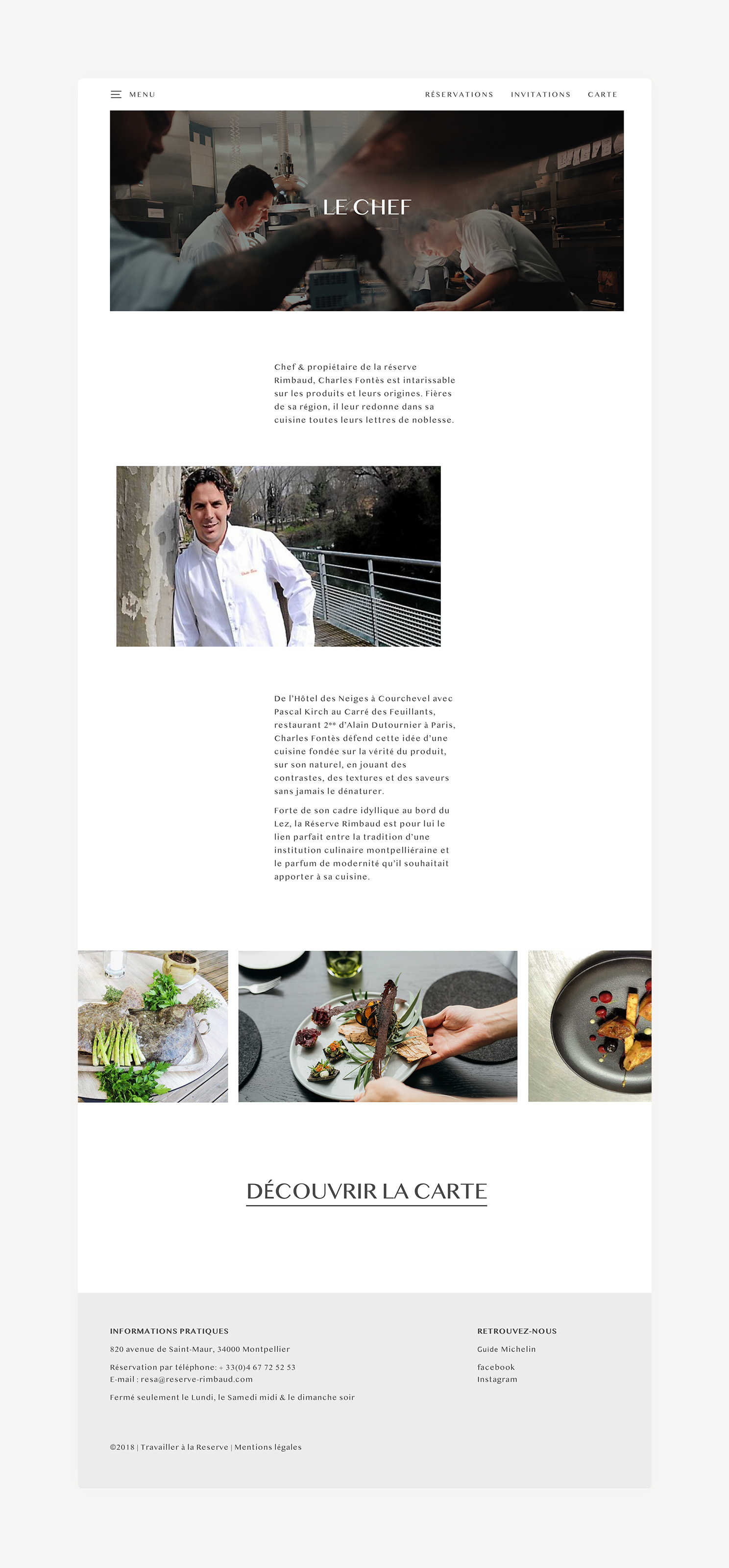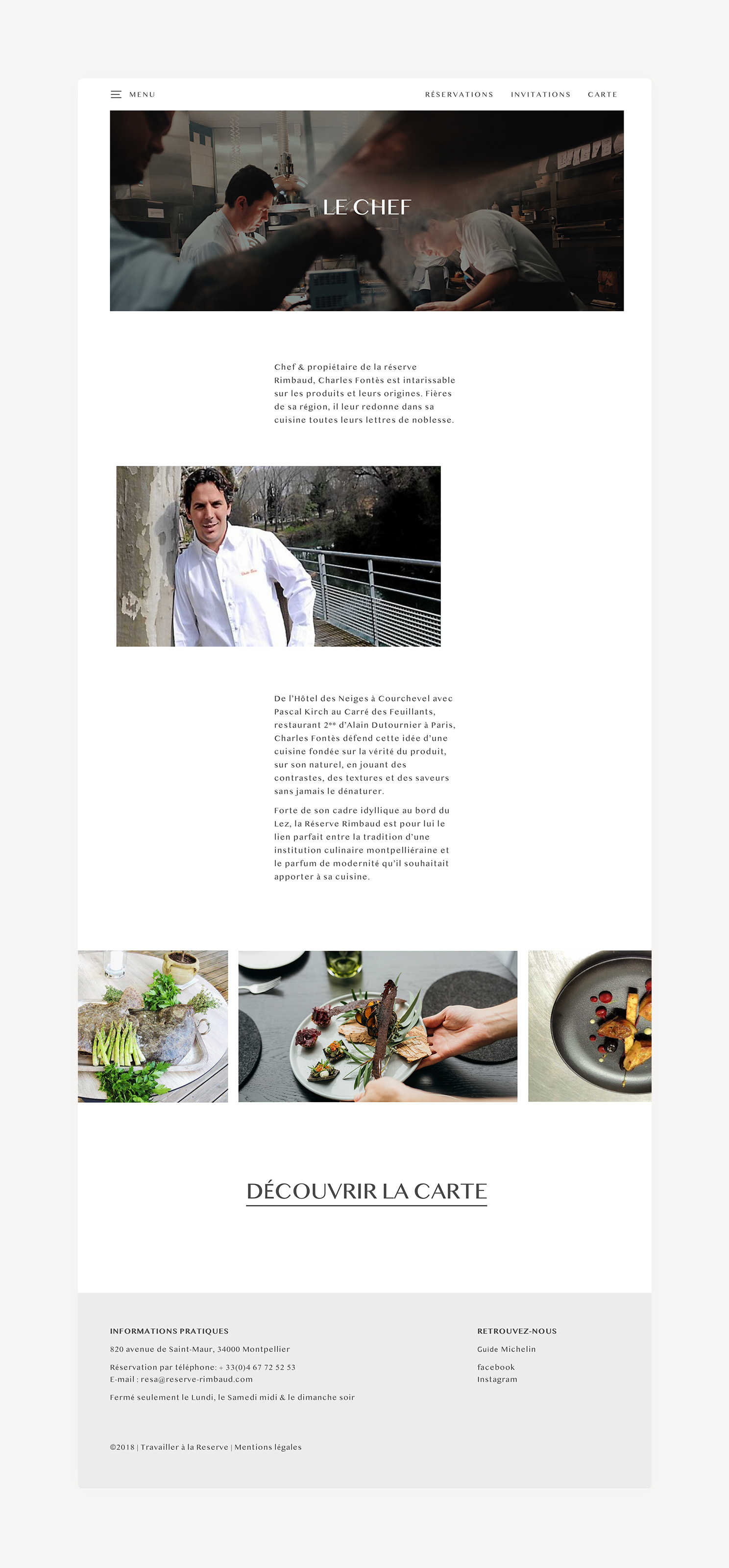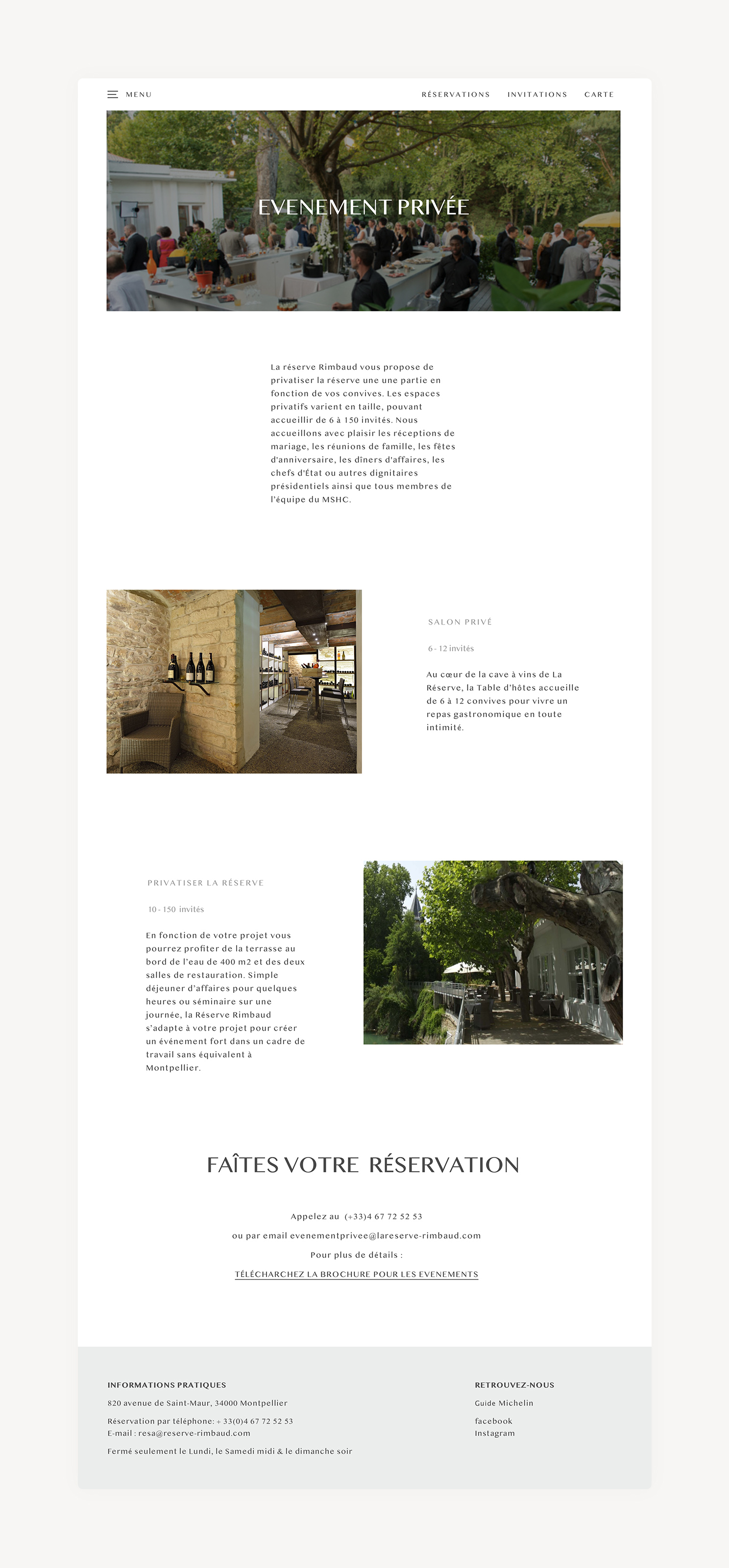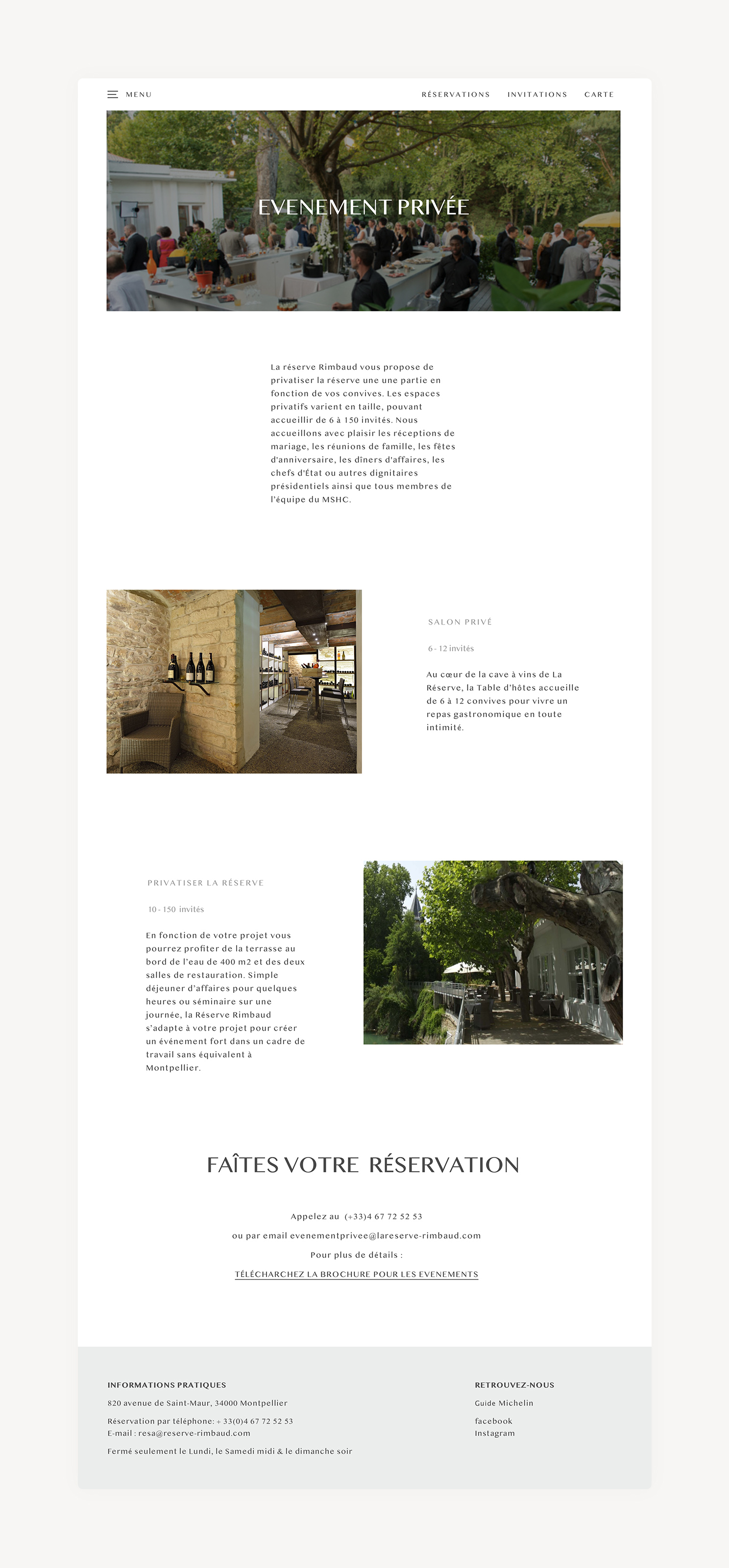 The new website is designed to persuading users to use the online's service. Offering a table, make a reservation, rent the place for a special event, all of it is now simplier than ever.