CestComment developping the cultural initiative over the west Africa. As creative director, I partnered with them to create the brand identity and the digital platform (ux and ui).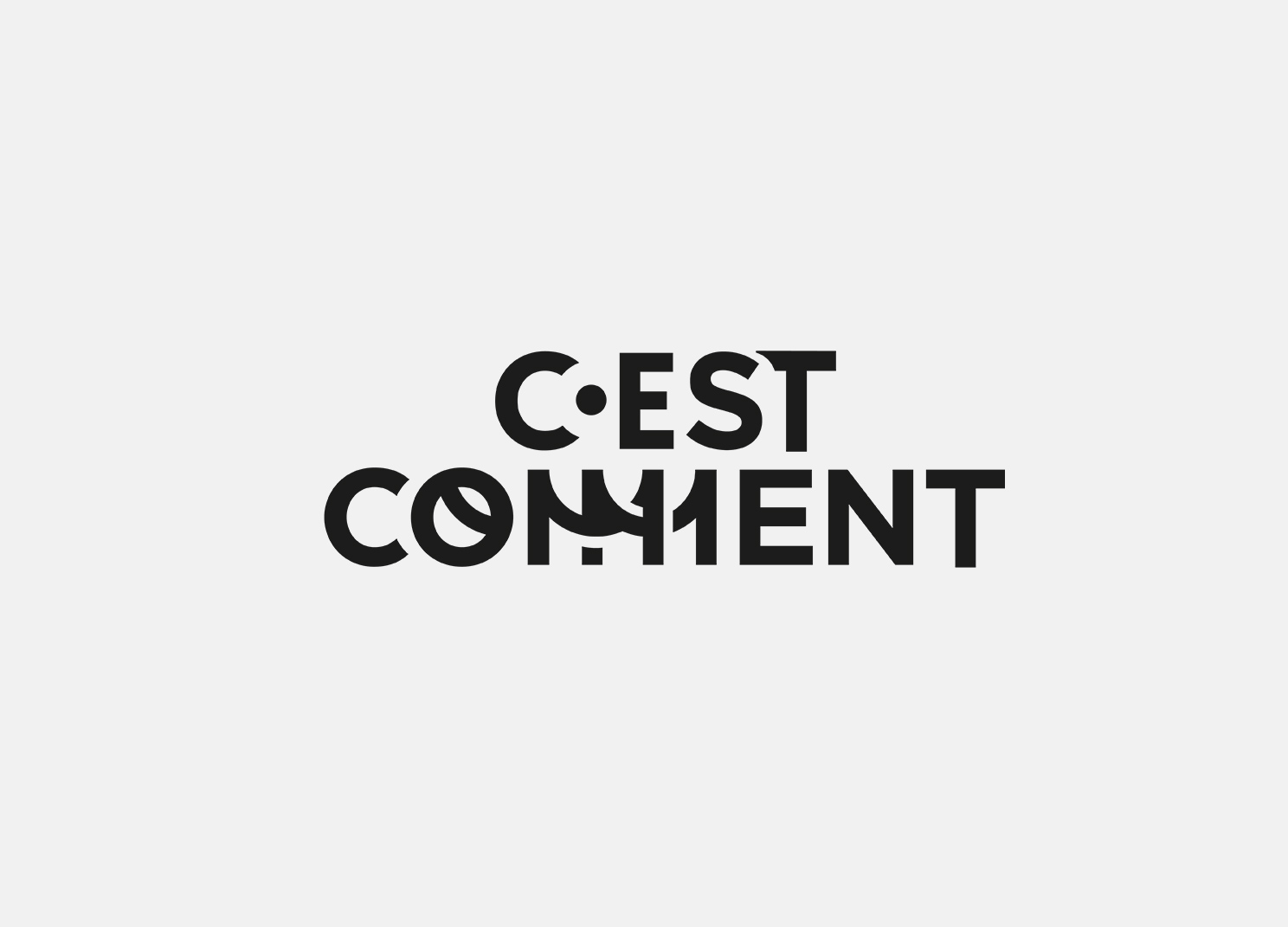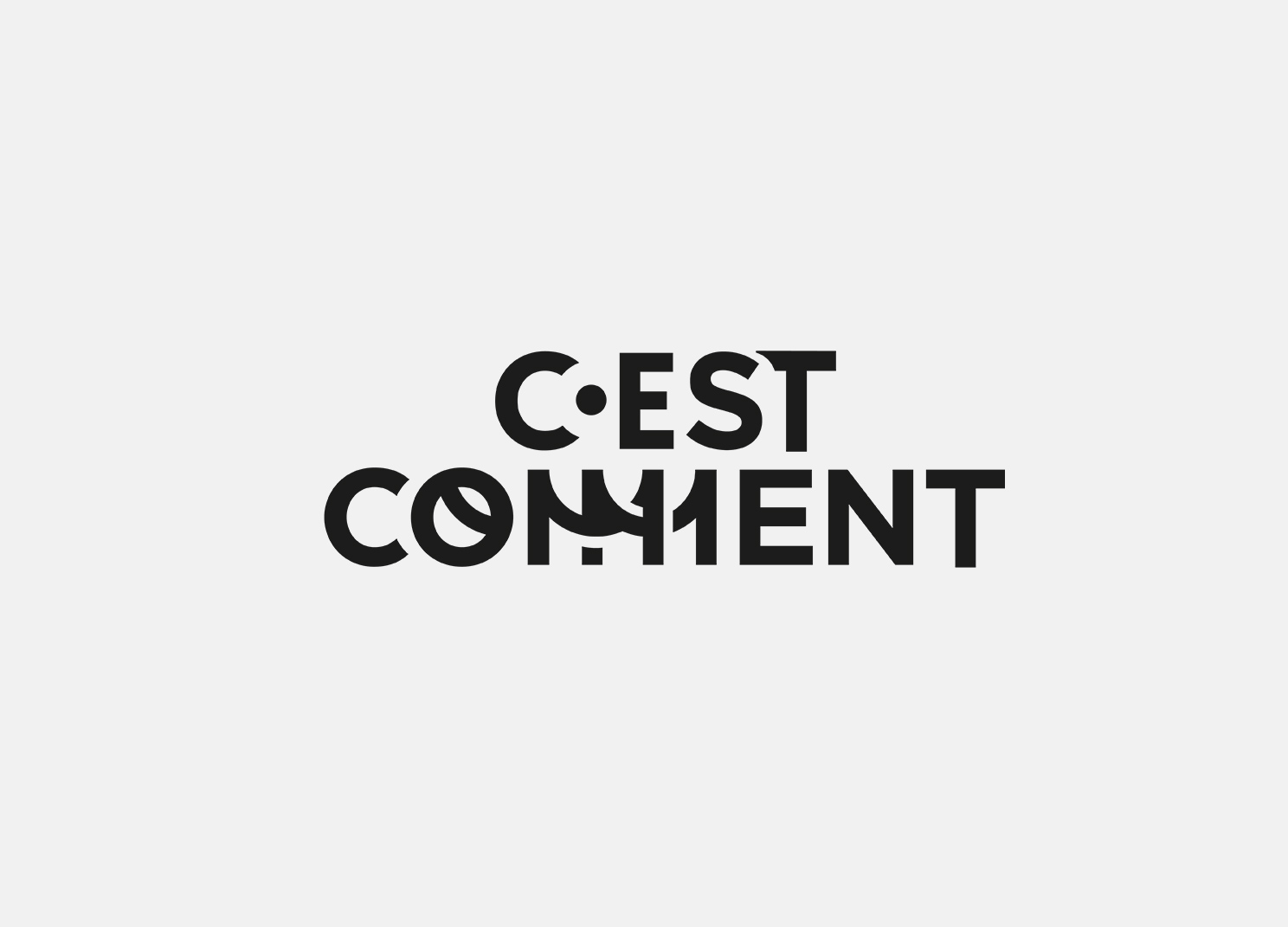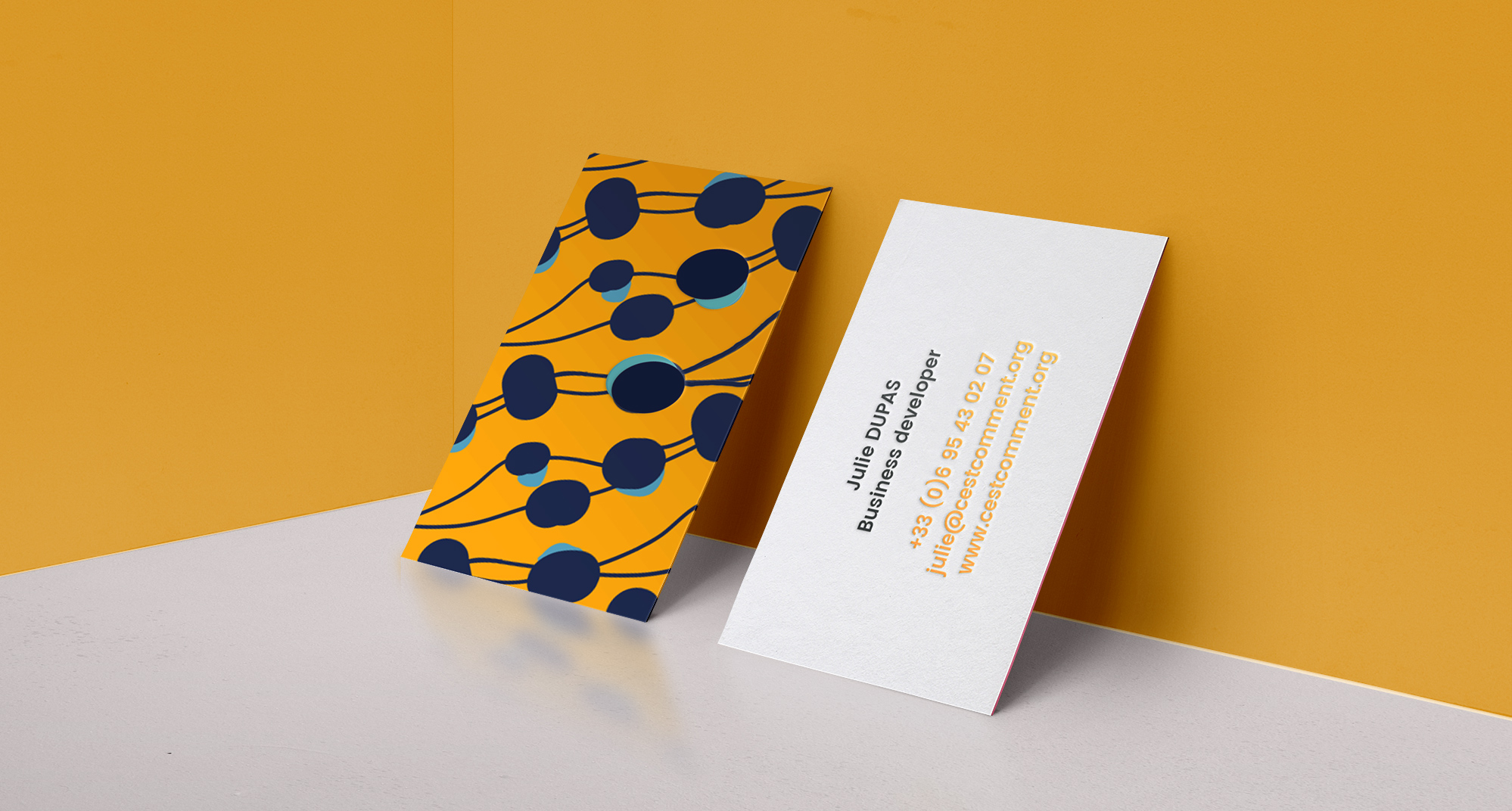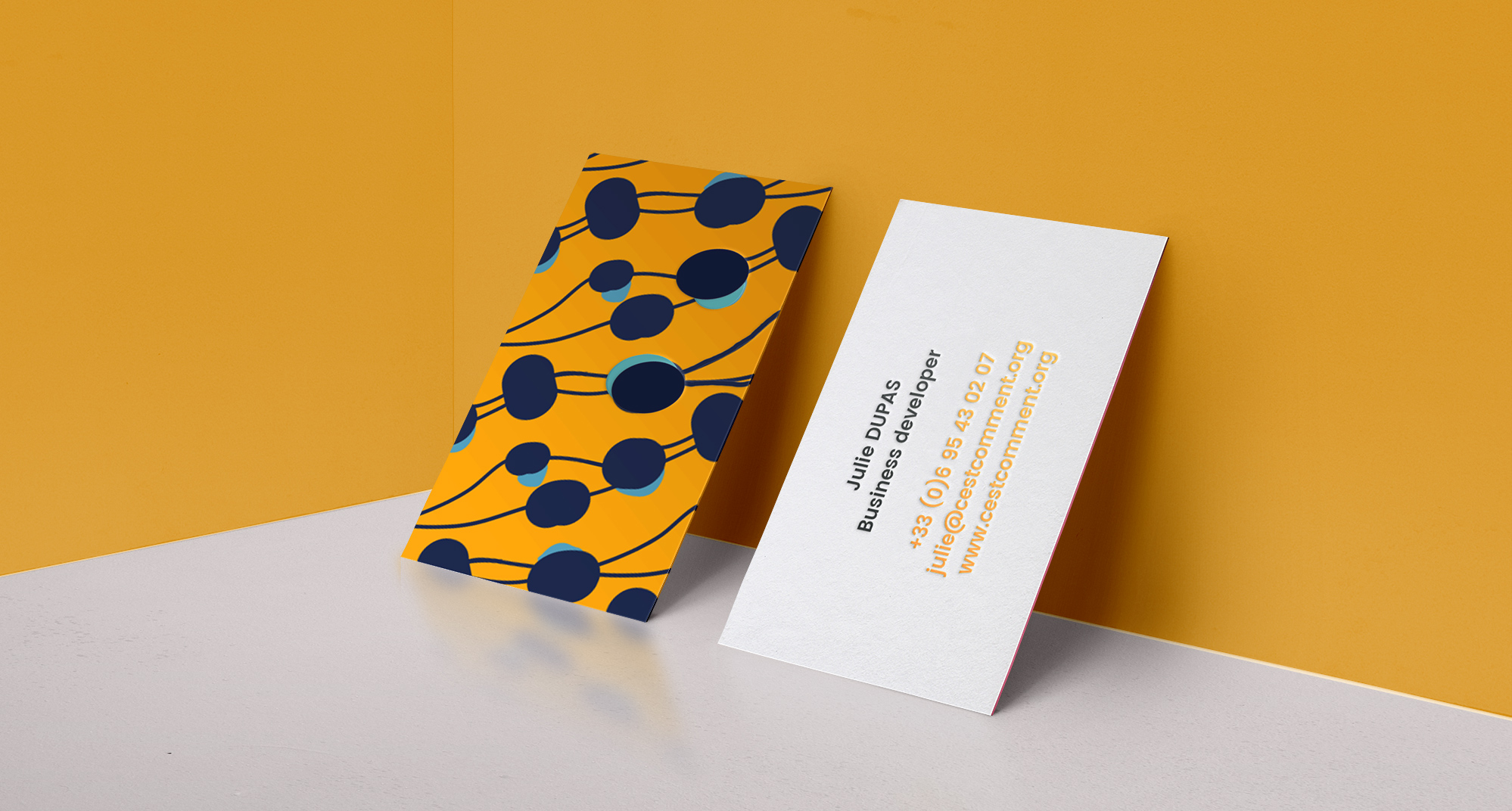 Colorful paterns, negative space and playfully content
Inspired by the visual landscape of west africa, I created different colorful patterns to add texture and caracter to the organization.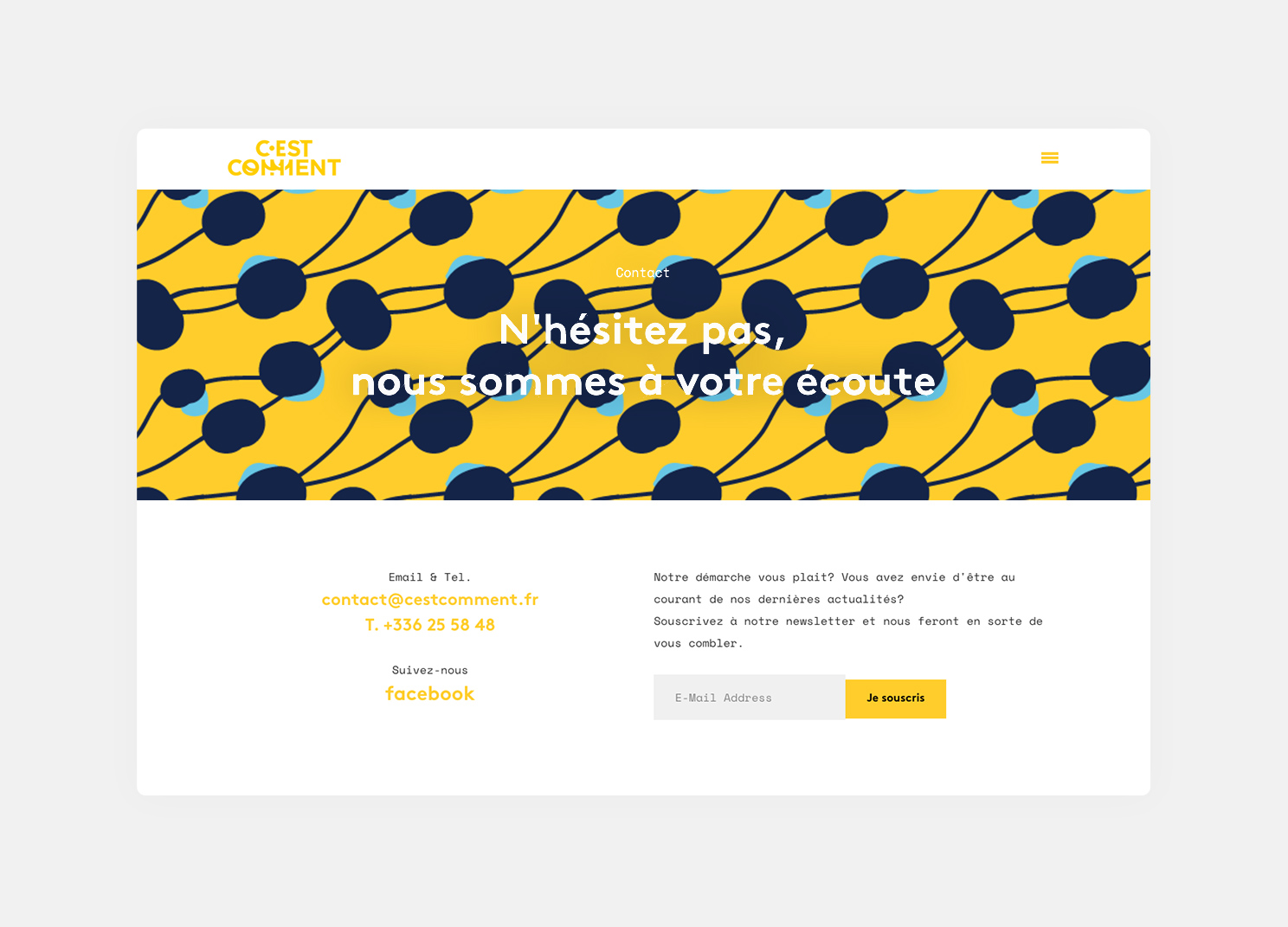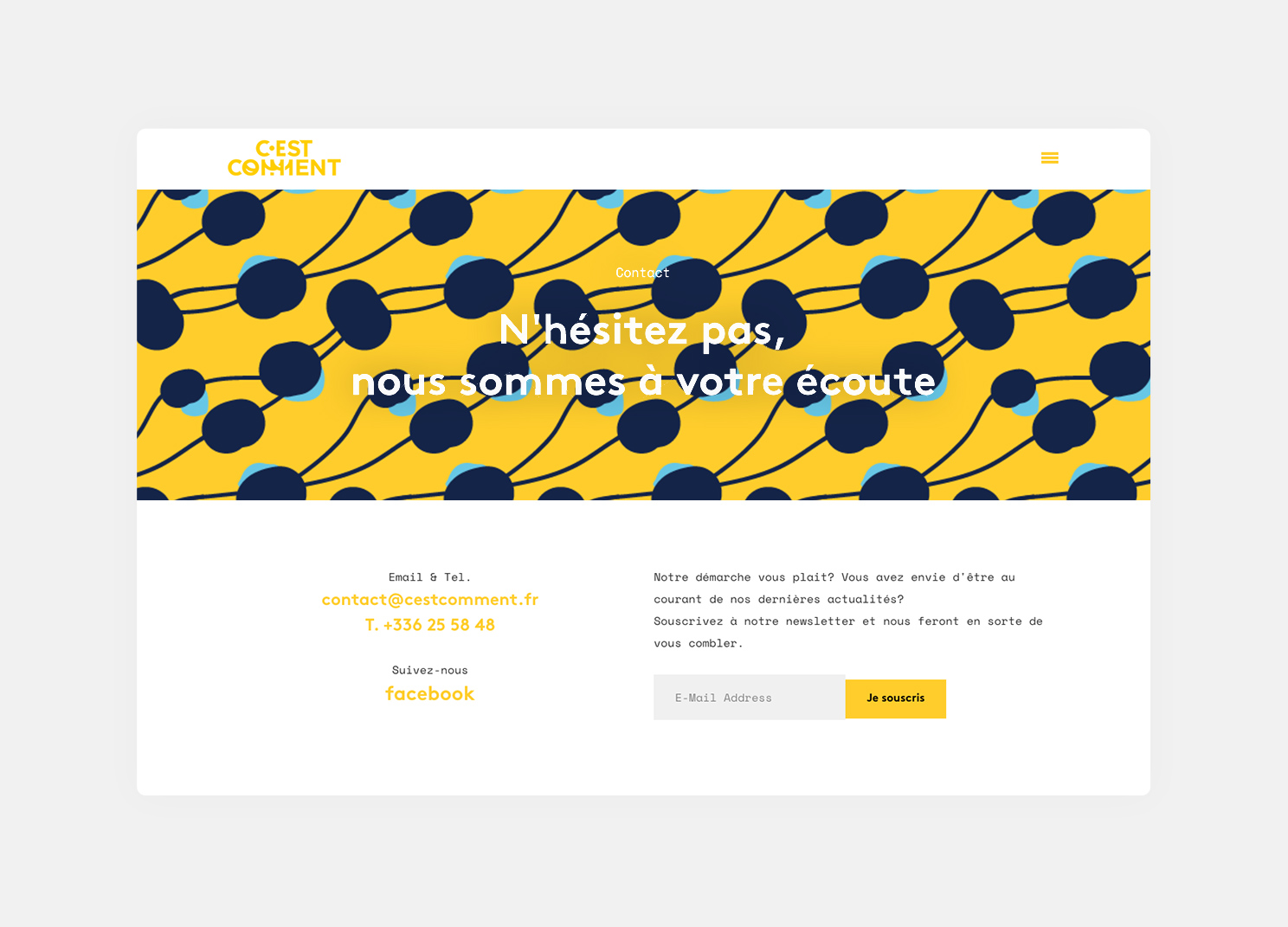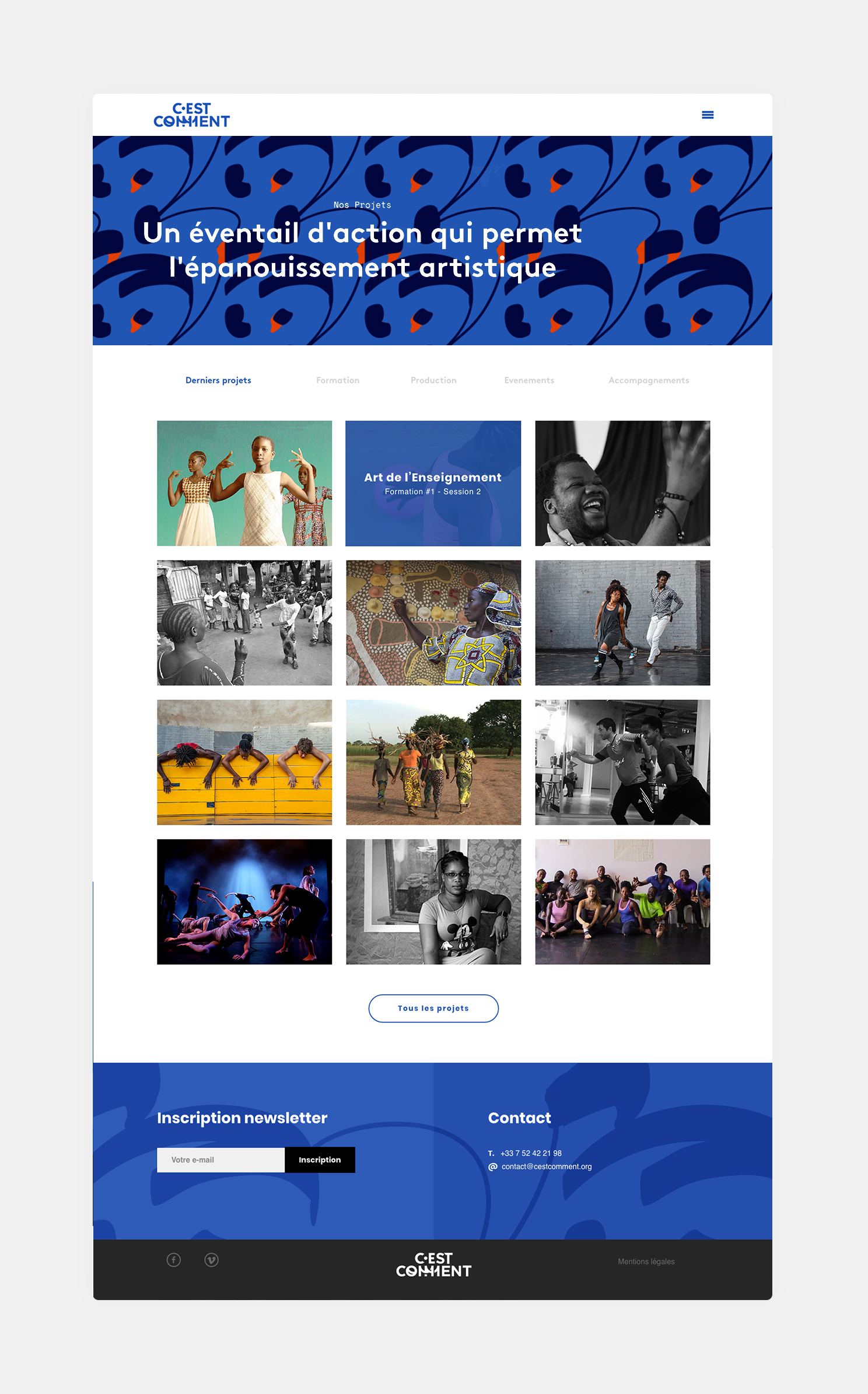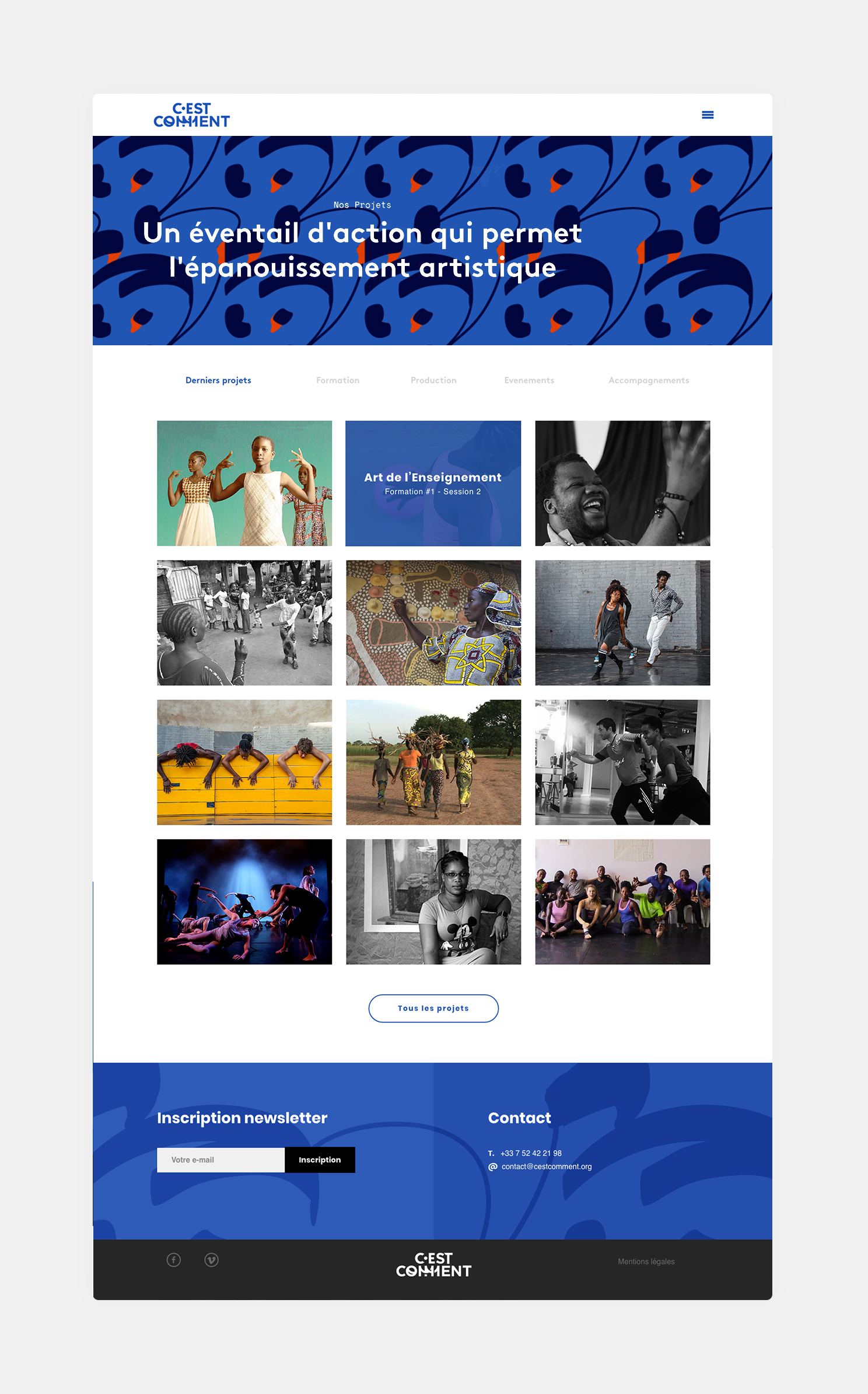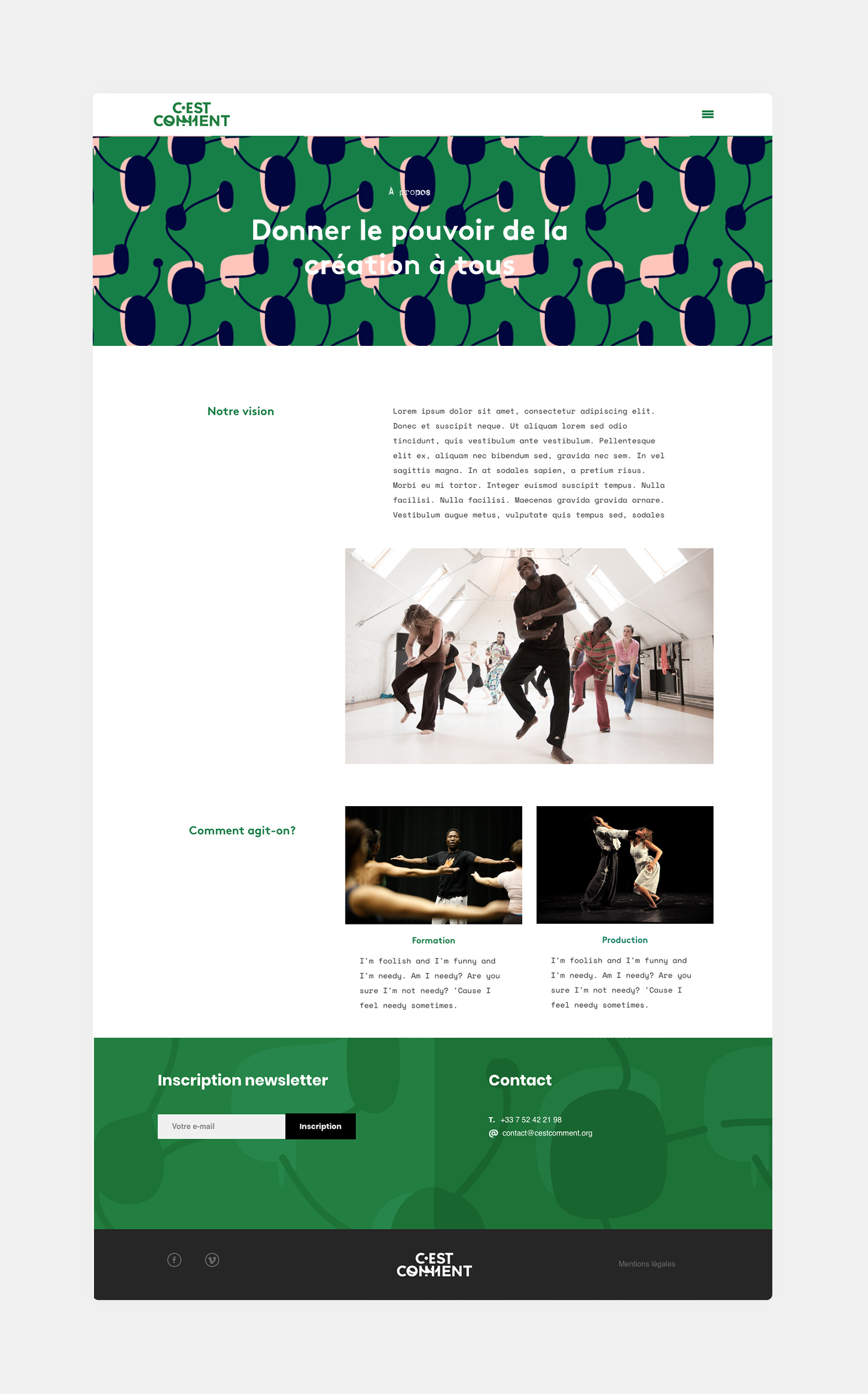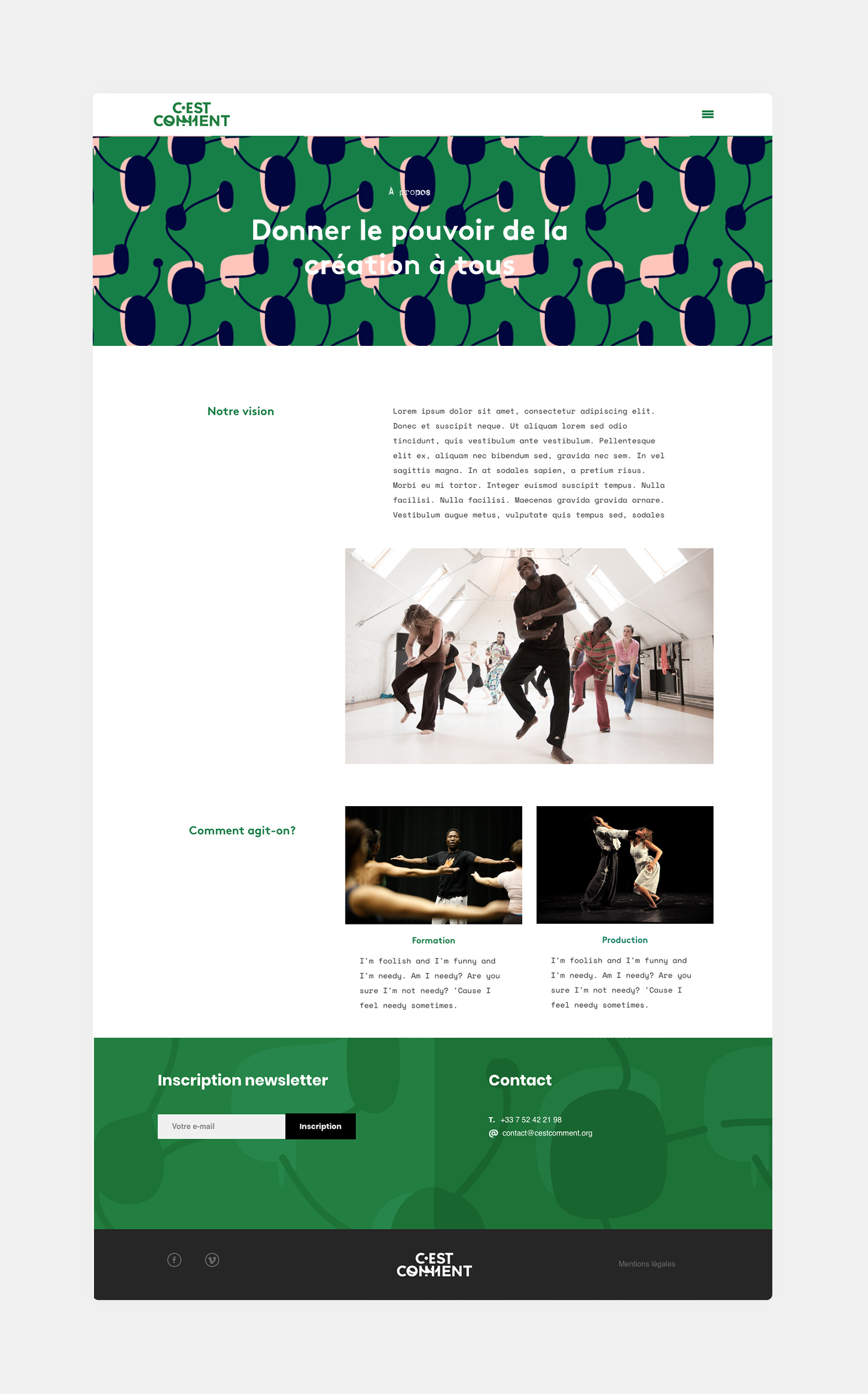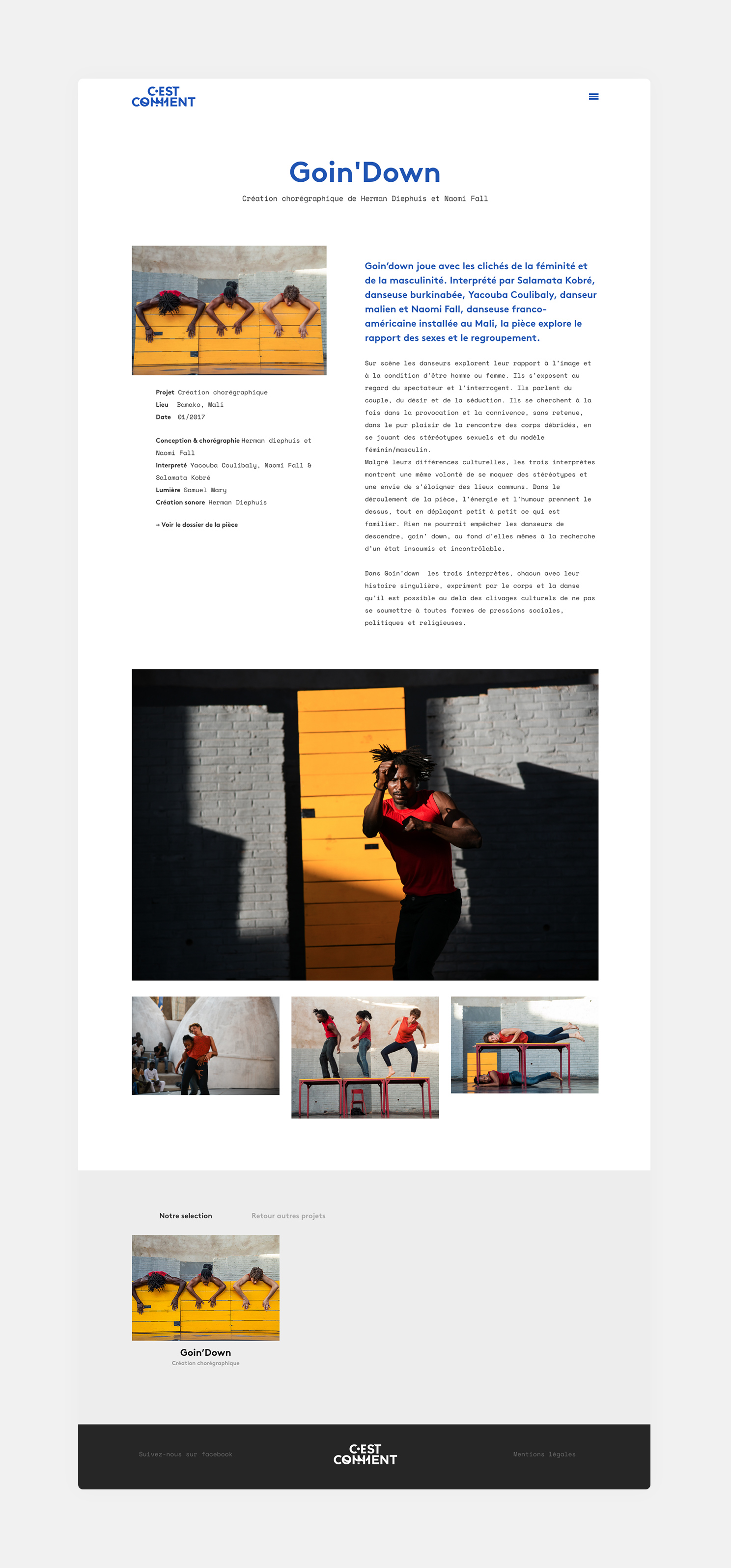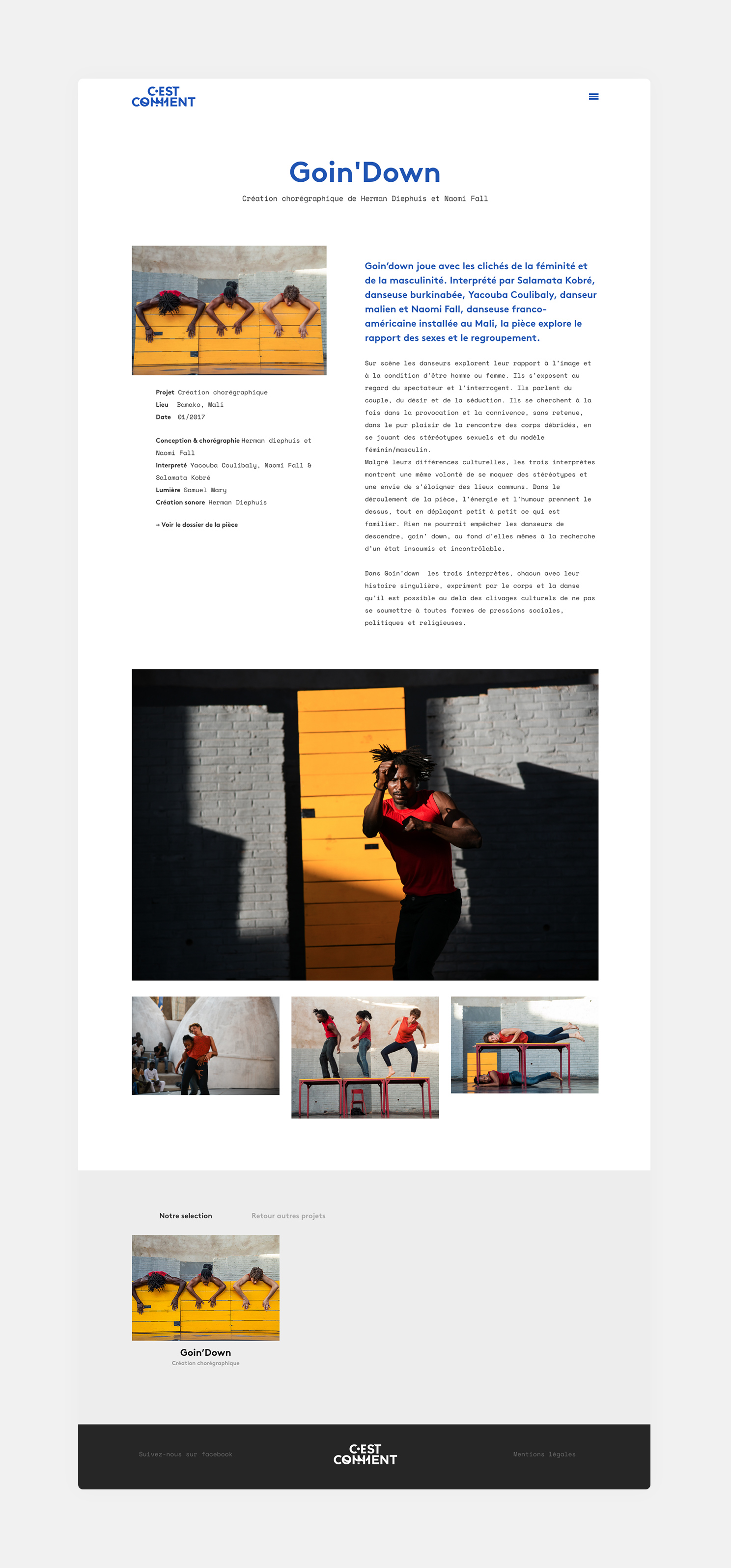 The site flows smoothly across any platform letting investitors navigate from any device.